Employment Opportunities!

We currently have full time openings in our Technical and Sales Departments.

Hours are 8:30 to 5:00 with one hour for lunch.

Fill out an application using the link below or come by our office at 1011 W Washington Ave. Midland, Texas 79701.

Call the Aprotex Job Line at (432) 570-0188 for details.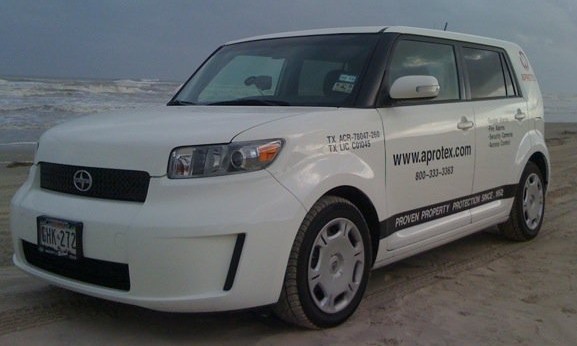 Aprotex Corporation accepts resumes for various positions on a continuous basis. Positions include:

Alarm Installer
Salesman
Management
Bookkeeper
Other as needed


Applicant qualifications include (but are not limited to):
Able to pass background investigation
Able to pass drug test
Self-motivated
Problem solving skills
Vacation days are just part of the benefits package offered. Salary depending on experience.


Please email your resume to the Personnel Department or fill out our Online Application.

Pay your Bill | View Account History | Contact Us
---



Aprotex Corporation, 1011 W Washington Ave.,
Midland, Tx, 79701-6667, (432)570-0188

All Trademarks used by permission. Aprotex and the Aprotex Logo are copyrighted &copy 2023 Aprotex Corporation. All Rights Reserved.

Private Security Board License #C01045
OK License #573